Help
We are asking for your help.
Heather, who is beloved by so many has been affected my a huge misfortune.
As of now, it seems there was an electrical fire that blew up multiple propane tanks a few houses over and tragically burnt three houses to the ground.. it was a chain reaction- and it all seemed to happen within minutes, devastating everyone involved.
With some luck Heather had just left her home minutes before the explosion and raging fires.
Within that moment all aspects of her and all her neighbors realities were burned to ashes. If it is within your means to help, it would be greatly appreciated.
Fortunately, our amazing, wonderful Heather was unharmed, apart from losing her home, her car, all her work space equipment and all of her dearest belongings.
Heather is a lomi lomi massage therapist who heals many people & brightens every life she touches and now we need to help her heal. She is the most amazing friend and community member and now she is faced with a mountain to climb, to rebuild her life and home.
If there is any inclination that you would wish to help, this is an opportunity to contribute in rebuilding the life Heather had built for herself.
Update:
I had a chance to go thru the house with gloves and boots and some support form my circle. It was important to me for closure even tho nothing was really salvaged.
I found the remains of my pappy's hammer I had from him and also a few photos and meaningful intentions I received through some card decks.
I did also recover some of my ili ili hot stones 🙂 and will bringing them to the ocean for a cleanse.
My parents arrived to Maui to add to the support and love I'm being surrounded by from close and distant friends and our amazing community ❤️
Thank you so much to everyone sending their love support and words of encouragement.
It's beyond measure on how much it's impacting my physical and emotional response to this devastation.
So much appreciation xx
Heather
E Komo Mai
"I believe in the power of a healer, to hold space for you,
while your body – your best healer – heals itself." 
Heather Kramer
Haiku Massage Studio
Join Heather in her private home studio in Haiku, Maui, surrounded by the sounds of birds and smell of citrus trees.
Outcalls
Enjoy the comfort of your own home or vacation property where Heather will happily come meet you.
Yoga Practice
Heather's Vinyasa Fusion yoga classes embody the spirit of Aloha. Focus on building strength, core awareness and  challenging balance. Heather plays off the energy of her class, sometimes moving through a slow flow, while other times engaging in a power flow vinyasa fusion. 
Feel the flow through your breath!
Hawaiian Healing
Rooted Flight uses ancient Hawaiian healing practices, taught by Hale Ho'omana. Born in Hawaii, Heather harnesses great power through the energy of the 'aina.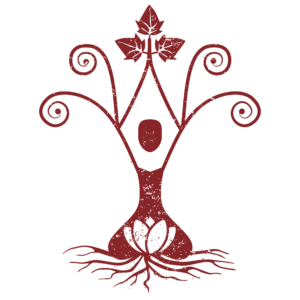 Medicinal
Rooted Flight uses a curated set of "the works" to help you heal
Hot Stones
Pele & heat work together to transform the connective tissue, softening it & aiding its release. Can be an entire ili ili treatment or incorporated into deep tissue lomi massage.
Clay & Oils
Exfoliation, wraps, spa style facials using only the best products.
Take Flight
Let Heather help you with your journey to empowerment, through the inquiry, discovery, and practice of Hawaiian Healing. Get in touch by sending her a message.
Studio Hours
Mon-Thurs: 10 AM - 6 PM
Fri: 10 AM - 4 PM
Weekends: Closed